Camel Jeep Safari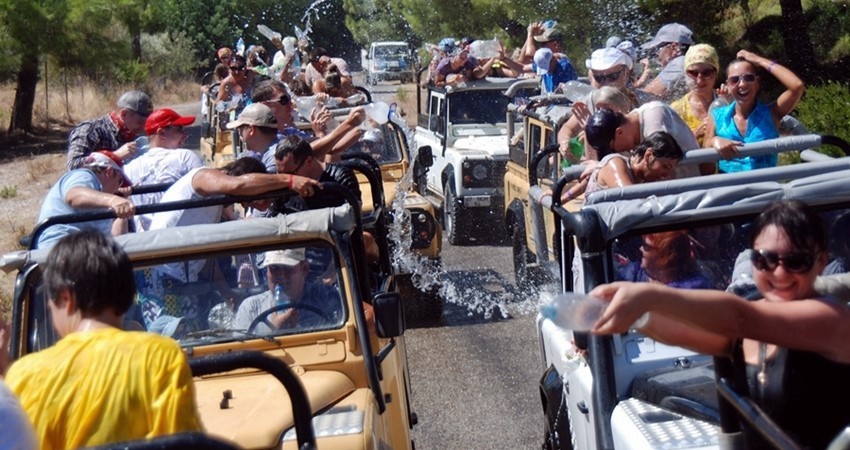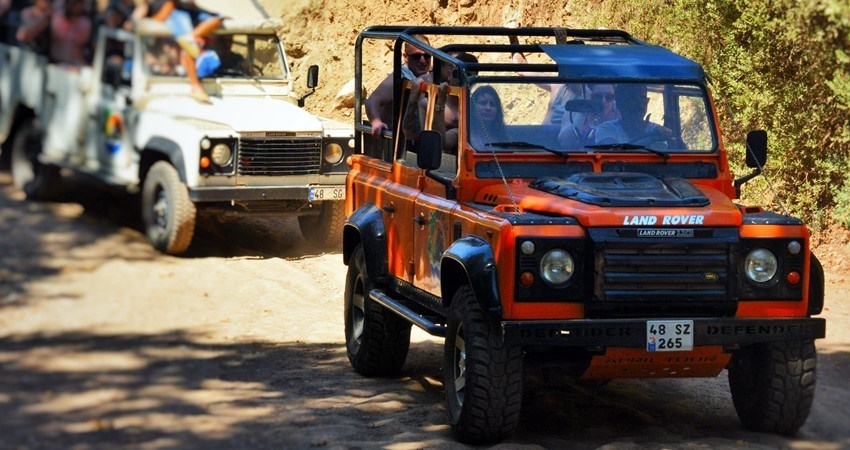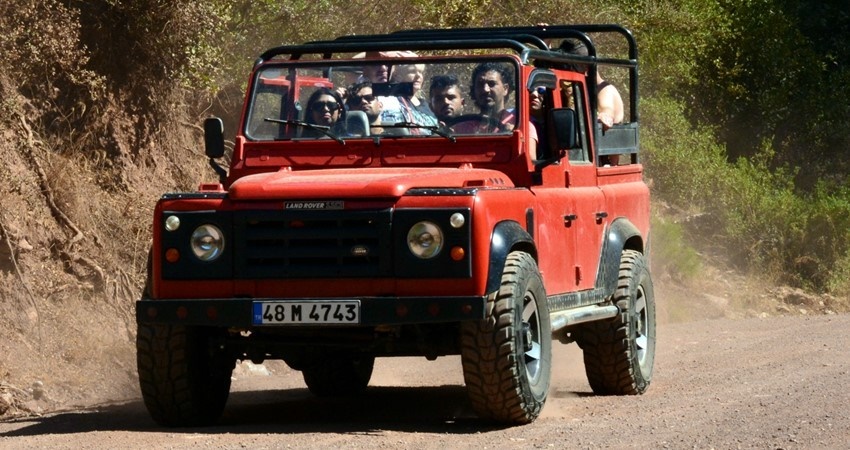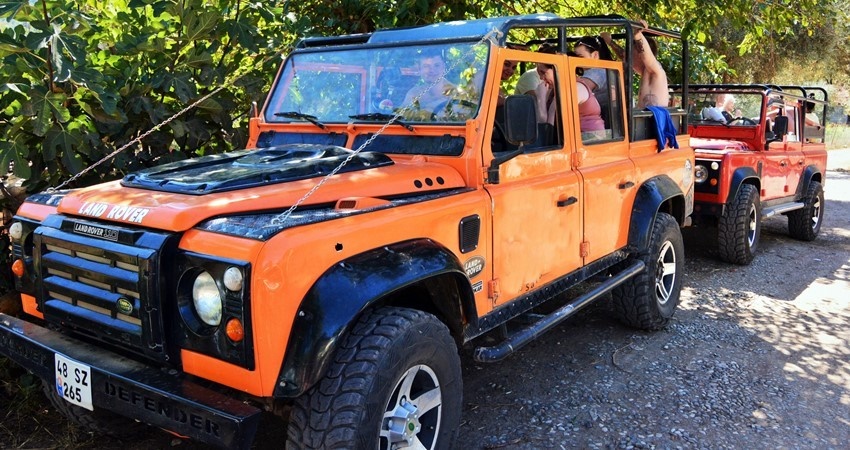 90 ₺'den Başlayan Fiyatlarla
Marmaris'te hayatını renklendirecek Jeep Safari Turu'nun keyfini çıkar. İndirimli fırsatları karçırmayın.
HAYAT TATİLDE! TATİL MARMARİSTE GÜZEL.
BİZ SİZİ ARAYALIM

Tatil danışmanınız sizi arayarak
bu tur hakkında detaylı bilgi verebilir
Camel Jeep Safari Genel Bilgileri
Jeep safaris are exciting off-road adventures that allow you to explore rugged terrains, remote areas, and natural landscapes in a specially equipped 4x4 vehicle. These safaris are popular in many destinations worldwide, particularly in areas with diverse geography and off-road trails.
During a jeep safari, you'll typically be accompanied by a professional guide who will drive the jeep and provide information about the surroundings. The safari may last a few hours or a full day, depending on the specific tour and destination. Here are some key points to know about jeep safaris:
1.Destinations: Jeep safaris can be found in various countries, often in regions known for their natural beauty or unique landscapes. Examples include desert safaris in places like Dubai or Morocco, mountain safaris in locations such as the Swiss Alps or the Himalayas, or forest safaris in areas like Costa Rica or Borneo.
2.Off-road adventure: Jeep safaris are designed to take you off the beaten path and into areas that are not easily accessible by regular vehicles. You'll encounter rough and bumpy terrains, steep inclines, rocky trails, and sometimes water crossings. The thrill of the adventure is a significant part of the experience.
3.Scenic views and wildlife: Jeep safaris offer the opportunity to witness breathtaking views and encounter wildlife in their natural habitats. Depending on the destination, you may see stunning landscapes, mountains, valleys, rivers, forests, or even wildlife like elephants, giraffes, or other animals specific to the region.
4.Cultural experiences: Some jeep safaris incorporate cultural elements, allowing you to interact with local communities, visit traditional villages, or learn about indigenous cultures. This provides a deeper understanding of the area and its people.
5.Safety and comfort: Jeep safari operators prioritize safety and provide well-maintained vehicles equipped for off-road driving. They usually have trained guides who are knowledgeable about the area and are skilled at maneuvering through challenging terrains. However, it's essential to follow the safety instructions provided by the guide and wear the necessary safety gear.
When participating in a jeep safari, it's advisable to wear comfortable and appropriate clothing, including closed-toe shoes and clothes suitable for the weather conditions. Additionally, bring sun protection, insect repellent, water, and snacks, as some safaris may take you to remote areas with limited amenities.
Overall, jeep safaris offer an exhilarating way to explore the natural beauty and adventure of a destination. The experience of off-roading and discovering hidden gems in the landscape can be both thrilling and memorable.
Camel Jeep Safari Tur Programı
ÖZLEM DUMAN
Dolu dolu bir gun geçirdim. Heyecanı yuksek enerjisi yuksek bir safariydi. Insanlarla kaynasip doganin essiz guzelliklerini kavustugum bir guuun. Herkese tavsiye ederimm tesekkurler marmaristatilimm
28.08.2020
HACI İBRAHİM PEKCAN
bu firma ile ilk defa tur aldık gerçekten çok menmun kaldık teşekkürler.
17.08.2019
ADNAN AKAL
yemek hariç herşey çok güzeldi
17.08.2019
SİNAN AYGüZER
marmariste geçirdiğim en güzel gündü özellikle şelalenin doğasına hayran kaldık ailecek
08.08.2019
HüLYA SEKİN
bur tur için fazla bişeyler beklememenizi tavsiye ederim çok sıkıcı
03.08.2019
VELİ PINAR
su savaşı,şelale,kız kumu,değisik koylar ve güler yüzlü insanlar gayet güzeldi
03.08.2019
HASAN ARSLAN
Safari çok eğlenceli geçti. Herşey çok güzeldi. Tek sorun kızkumunda biraz daha fazla süre geçirebilridik herşey için teşekkürler
24.07.2019
MUHTEREM AYYILDIZ
gerçekten beklentilerimin üstünde oldu ama otelden alınma saatinde bayağı gecikme olduğundan o biraz sıkıcı oldu teşekkürler
19.07.2019
İSİM YOK
tur çok güzeldi lakin şelale varmıydı yokmuydu beli degildi doğası çok güzeldi fakat su cok fazla akmıyodu
16.07.2019
JEEPJEEP
kusursuz bir gündü
28.06.2019
AYDAN AYDAN
otelden bize söylenen saatden 20 dk sonra alındık tur güzeldi ama yemekler daha iyi olabilirdi
20.06.2019
Hayat Tatilde, Tatil Marmaris'te Güzel
Tatil Danışmanınıza Ulaşın
Uzman tatil danışmanlarımız ile canlı görüşerek tatilinizi planlayın
Tatil Danışmanınız Sizi Arasın